Highway Vehicle EDR Background
MSVRAC – Motor Vehicle Safety Research Advisory Committee

MSVRAC — October 2, 1998 – October 6, 1999

NHTSA Research and Development Event Data Recorder (EDR) Working Group [Private Passenger Car]

NHTSA R&D — February 2, 2000 – December 6, 2000

NHTSA Truck and Bus Event Data Recorder (EDR) Working Group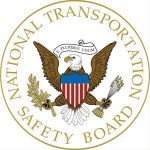 Event Data Recorders or "Black Boxes" date back to the 1940's and 1950's with aircraft. EDR recorders evolved and became accepted in Rail, Marine and Pipeline transportation systems. Over the past 15 years EDR has become a part of Highway Transportation. Today, EDR is recognized by the National Transportation Safety Board (NTSB) as vital to the integrity of these five modes of transportation:
Highway
Aviation
Rail
Marine
Pipeline
MSVRAC – The Motor Vehicle Safety Research Advisory Committee
The Motor Vehicle Safety Research Advisory Committee (MSVRAC) assessed solutions to improve vehicle safety. MSVRAC established that a viable foundation existed for additional work associated with Highway Vehicle EDR. On May 31, 1999, the charter for MSVRAC expired. The National Highway Traffic Safety Administration (NHTSA) Office of Research and Development (R&D) reconstituted the committee as the NHTSA Private Passenger Car EDR Committee.
EDR Symposiums
Dr. McElroy has been an integral leader in the evolution, integration and standards associated with EDR. He has worked with the National Highway Traffic Safety Administration (NHTSA), the National Transportation Safety Board (NTSB) and the Federal Motor Carrier Safety Administration (FMCSA). He has also worked with the Society of Automotive Engineers (SAE), the Institute of Electrical and Electronic Engineers (IEEE) Here are some of the activities:
NHTSA Private Passenger Car EDR Committee
NHTSA Truck and Bus EDR Committee
IEEE Motor Vehicle Event Data Recorder (MVEDR) P1616 Committee which developed the first MVEDR standards
SAE Accident Investigation Reconstruction Practices (AIRP) EDR Committee
SAE Vehicle Event Data interface (VEDI) Committee.
EDR Presentations

Some of the presentations Dr McElroy has made about EDR are shown below. Selected presentations and papers can be accessed with the Papers & Presentations tab at the top of this web page.
"EDR and Accident Reconstruction: Contemporary Issues"

Transportation Recorder TOPTEC National Transportation Safety Board & Society of Automotive Engineers, Alexandria, VA June 4-5, 2003.

"Accident Reconstruction & Event Data Recorders"

Transportation Research Board, The National Academies, Washington, D.C. January 12-16, 2003.

"Standards Development for Event Data Recorders"

Canadian Association of Technical Accident Investigators and Reconstructionists, Edmonton, AL, Aug. 23-24, 2002.

"EDR – Event Data Recorder Technology"

Accident Investigation, Reconstruction, Interpretation and the Law (AIRIL) 2001, Vancouver, BC, August 15, 2001.

"Event Data Recorders"

World Accident Reconstruction Conference, Texas A&M University, September 27, 2000.
Dr. McElroy has worked with North American and International EDR technology and issues and companies including VDO, Mannesmann, Siemens, Bosch, Safety Intelligence Systems, and Safety Data Vault Holdings LLC.
Dr. McElroy has played an active role regarding EDR Admissibility, notably Matos v State of Florida.
Matos v State of Florida – Accident Reconstruciton Journal
Additional EDR Documents and References:
This reference includes: EDRs – Summary of Findings – NHTSA EDR Working Group (8/01)

ABSTRACT: This report documents the findings of the Event Data Recorder (EDR) working group established by the NHTSA's Motor Vehicle Safety Research Advisory Committee. In 1997, the National Transportation Safety Board issued recommendations to pursue vehicle crash information-gathering using event data recorders. In early 1998, NHTSA's Office of Research and Development launched a new effort to form a working group comprised of industry, academia, and governmental organizations. The members of the working group participated in the forum to study the state-of-the-art of EDRs. Meetings were held on a regular basis, culminating in this EDR findings report.

The following selected findings present the highlights of the report:

EDRs have the potential to greatly improve highway safety, for example, by improving occupant protection systems and improving the accuracy of crash reconstructions.

EDR technology has potential safety applications for all classes of motor vehicles.

A wide range of crash-related and other data elements have been identified which might usefully be captured by future EDR systems.

NHTSA has incorporated EDR data collection in its motor vehicle research databases.

Open access to EDR data (minus personal identifiers) will benefit researchers, crash investigators, and manufacturers in improving safety on the highways.

Experience of EDRs in Europe and the U.S. have shown that driver and employee awareness of an onboard EDR reduces the number and severity of crashes.

Given the differing nature of cars, vans, SUVs, and other lightweight vehicles, compared to heavy trucks, school buses, and motor coaches, different EDR systems may be required to meet the needs of each vehicle class.

The degree of benefit from EDRs is directly related to the number of vehicles operating with an EDR and the current infrastructure's ability to use and assimilate this data.

Automatic crash notification (ACN) systems integrate the on-board crash sensing and EDR technology with other electronic systems, such as global positioning systems and cellular telephones, to provide early notification of the occurrence, nature, and location of a serious collision.

Most systems use proprietary technology and require the manufacturer to download and analyze the data.
2011 EDR Symposium
The 2011 EDR Symposium was held June 7-8 in Danville, VA. Approximately 40 presenters covered world wide usage and implementation of Event Data Recorder (EDR) technology applicable to pedestrians, private passenger vehicles and commercial vehicles.
Topical Areas:
Light Vehicle EDR's
EDR Telematics
GM, Ford, and Chrysler EDR
Commercial Vehicle EDR
Hard Braking and Lane Departure Warnings
Commercial Vehicle Video Recorders
Roll Stability and Tank Truck Operation
Data Analysis from Commercial EDR
SAE Standards Development J1698 and J2728
EDR in Europe
— VERONICA
— 4th European Road Safety Action Programme
AXA Insurance EDR Program
Crash Severity and Occupant Injury Risk in Cars with Focus on Road Design
Heavy Truck EDR
Daimler
Navistar
Mack
Volvo
Collision Pulse Analysis
ACN
UK EDR Case Example
In-Cab Video
Advanced Video Data Recorders and Crash Injury Assessment
Analysis of Pre-crash Driver Behavior Using Event Data from Medium and Heavy-Duty Electronic Control Modules
The 2011 SAE Symposium focused on state-of-the-art recorder technology for passenger and commercial highway vehicles, recent developments and trends in data recording technology, current legal and privacy issues; as well as including actual case studies which demonstrated both the benefits and cautions related to the application of this technology as it applies to real world events and operational settings.
Countries Represented:
UK
Japan
Switzerland
Canada
USA